WELCOME TO
ANDERSON'S SOUTH SHORE RESORT
Join generations of families who have made long-lasting memories on the beautiful south shore of Leech Lake.
As one of the longest continuously-family-run resorts in northern Minnesota, the Andersons make each season special for guests. Every year they welcome new guests and families who have become life-long friends – continuing the magic of a Minnesota cabin vacation.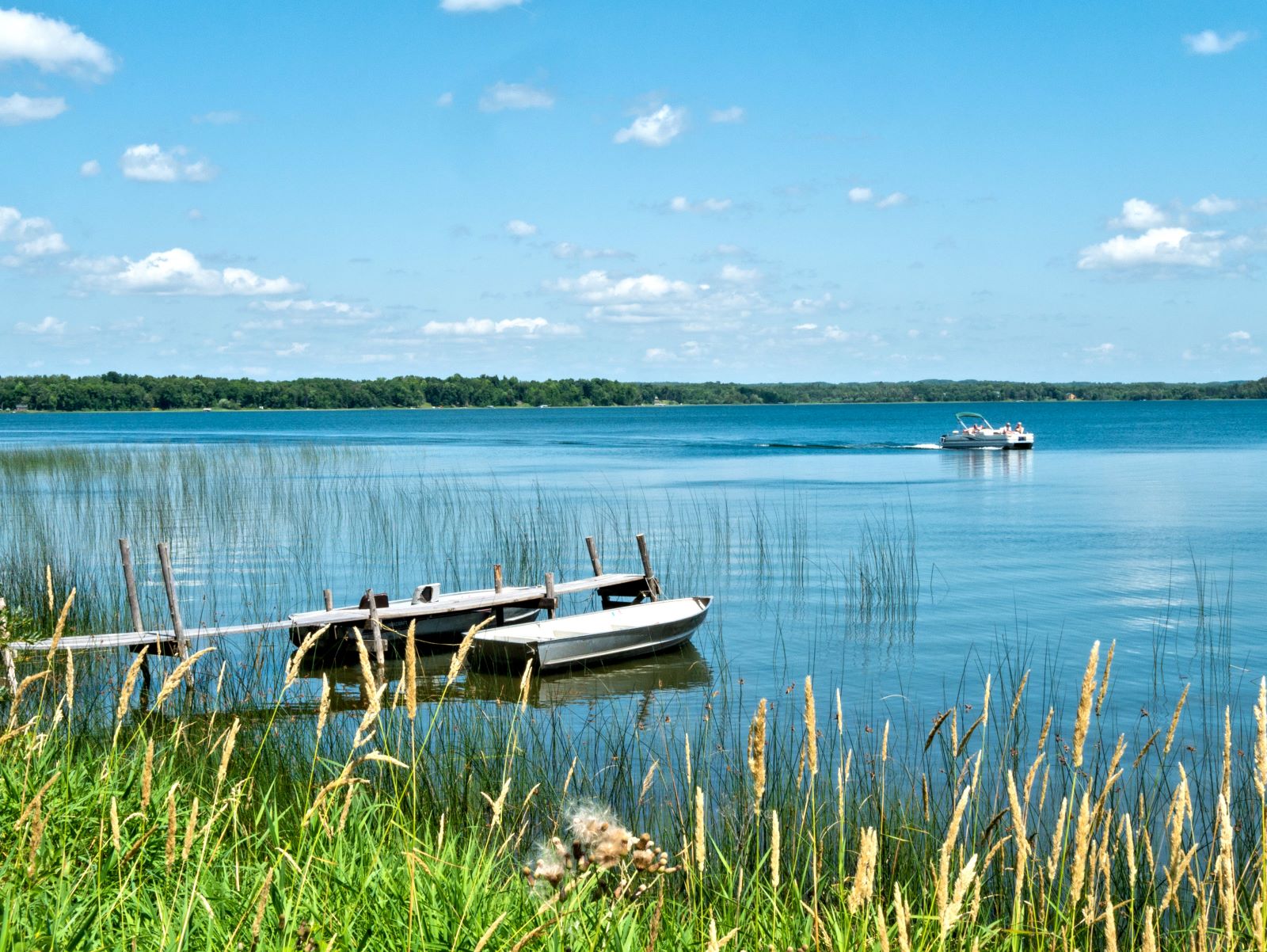 Order from Our Burger Bundle Menu – Dine-In or To-Go!
Come by boat, car, bike or plane! To Order Call 218-836-2420
WHERE FAMILIES
REDISCOVER EACH OTHER
Spending time at Anderson's South Shore Resort is not just about vacationing. We believe it's about reconnecting—about families making new memories together and having the time and freedom to do that. To enjoy and discover the magic that every family has.
If you're looking for that special place to be reminded of the magic, to gather family and friends for the simple pleasures of life at the lake—then come, join generations who have made Anderson's South Shore Resort their family's Minnesota vacation tradition!
Heated pool and sandy beach

Protected harbor and common docks

Harbor service/fish cleaning
Daily family activities (don't miss our legendary water skiing and turtle races!)

Comfortable, easy-access cabins
Expansive views of Leech Lake's open water

Restaurant/lounge onsite (indoor and outdoor dining and take out)
"We took our kids there when they were 8 and 10 years old and now they are 30 and 32 years old. They still talk about all the fun they had there. There is so much for kids to do while we fished. The lake is huge and wished we had a bigger boat. We would still go back."
"My family gets together for a week here every 5 years. This place is big enough for all of the kids, our kids, our kids' kids to come! It has great activities to keep everyone entertained. Don't miss the turtle races 🙂 It has a bar and restaurant and will cater family get-together meals. Usually has some activity at night also. The cabins are always clean but getting old. Not much changes which is probably part of the charm of this place."
"If you are looking for a resort geared to families this is it. There are cabins of all sizes, geared to accommodate any size group. There is a protected harbor with a boat launch if you plan on fishing. Bait, boat gas and fish cleaning are also available from our harbor attendants from early morning until 8 pm. There are activities for kids of all ages."
"Very family-friendly resort. Lots of wonderful activities for the kids including fishing contests, tubing, turtle races, tye dying, rock painting, sand digs, and trolley rides, just to name a few! Extremely friendly staff that make you feel like family. The cabins have great lake views!"